Homepage
Call for Research Interns at Research Team on Social Enterprises & Institutions for Collective Action (MA-level, humanities & social science; 4 months, fall 2021)
Posted on: 10/6/2021
Are you a (research) master student with a keen interest in organizations that are set up and managed by groups of citizens, such as cooperatives? We are looking for a Research Intern who wants to collaborate with our team in the fall of 2021. For the entire description of the vacancy and information on the application process, read further here.
---
Panel discussion on citizen cooperatives in Flanders
Posted on: 21/5/2021
Tine de Moor takes part in the REScoop-Patagonia panel discussion #WeThePower about community energy, which will take place on Thursday 27 May, 19:30h. During this event, the newly published film of Patagonia about community-owned energy is taken as a starting point to present several citizen cooperatives in Flanders. See for more information the organizer's website. Patagonia's film can be found here.
---
Summer School Community Building
Posted on: 21/5/2021
On 6 September Tine de Moor kicks off the Community Building Summer School in Wanneperveen. The summer school is an initiative of Joop Hofman of EMBGG (Eerste Maatschappij tot Bevordering van Gronings Geluk) and participation home Rode Wouw. The summer school will be attended by a variety of people committed to community building and the organization of cooperatives in their own cities, villages and regions. For background information on these initiatives, see the Rode Wouw website (in Dutch).
---
Upcoming: Digital Labour Geographies - Gig Work Future
Posted on: 20/5/2021
Our team member Damion Bunders will present a paper of his PhD project titled: 'Commitment issues? The (im)possibility of worker cooperatives in the gig economy' at the annual international conference of the Royal Geographical Society in London. The RGS-IBG conference takes place between 31 August and 3 September. For more information, visit the RGS website.
---
Young Scholars Network (YSN) presentation by prof. dr. Claartje ter Hoeven
Posted on: 20/5/2021
During the Young Scholars Network meeting on 15 June, 13:00-14:00h, professor Ter Hoeven makes an appearance as guest speaker. She leads the interdisciplinary research and master programme '
Organizational Dynamics in the Digital Society'.
Prof. Ter Hoeven received an ERC grant in 2020 for her research project on the well-being of crowd workers in the online gig economy. After the presentation, the YSN and other attendees will have a discussion about prof. Ter Hoeven's work and its meaning for platform cooperatives. All who wish to attend, please send an email to
bunders@rsm.nl
.
---
Upcoming RSM conference: Driving Systems Change - Corporate leadership for the SDGs
Posted on: 19/5/2021
On 26-27-28 May the Rotterdam School of Management and partners host a conference on the integration of the Sustainable Development Goals in businesses. A variety of speakers addresses strategic, operational and leadership challenges. The Institutions for Collective Action research team can be visited in its own booth. For more information and free registration:
www.rsm.nl
---
Panel discussion on the sharing economy, past and present

Posted on: 18/5/2021
On May 12, De Republiek Brugge organized a panel discussion about three themes from the newly published book 'Brugge in 100 objecten'.
Tine de Moor
and Lieven D'hont talked about the sharing economy in past and present. How did the inhabitants of medieval Bruges ensure good management of the common pastures they shared among them? And what lessons can we learn nowadays from their endeavours?
Follow the
link
to watch the entire panel discussion (in Dutch). The book, an initiative of Musea Brugge, was published by Ludion (in Dutch), see
link
.
---
Promotion and article for Eva Vriens
Posted on: 21/5/2021
The ICA research team congratulates our former team member Eva Vriens, who successfully defended her dissertation on mutualism in the 21st century on 7 May at the Universiteit Utrecht. Her groundbreaking multidisciplinary study on mutual insurance associations did not go unnoticed. The Dutch newspaper NRC published an interview with the newly promoted sociologist on the science page. In it, Vriens gives an insight in her research and its most important findings. Visit the
NRC website
for the entire article.
---
New ICA Research Officer
Posted on: 21/5/2021
We welcome aboard Marianne Groep-Foncke as our Research Officer. Being a former information manager, writer and editor, Marianne will assist the team in several ways. She serves as the acting secretary, coordinates the historical data collection, gathers and writes news items, and co-organizes events. She is also the first point of contact for matters regarding ICA's activities.
Marianne first came across institutions of collective action during her PhD research, finding that the 17th-century inhabitants of urban Holland organized themselves in constantly shifting ad hoc associations.
---
Join Eva Vriens' PhD defense on mutualism in the 21st century this Friday
Posted on: 3/5/2021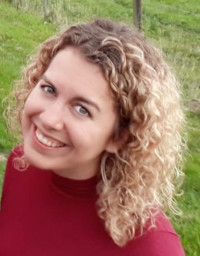 Friday the 7th of April, Eva Vriens will defend her dissertation on mutualism in the 21st century. During the last 15 years, the number of institutions for collective action has risen significantly in Europe, and especially in the Netherlands. Of particular interest is the revival of self-organized insurance in mutual insurance associations (mutuals), which require cooperation and trust under uncertainty. Why do some risk-sharing initiatives succeed, while others don't? To what extent does success depend on the individuals involved or the initiative's social and institutional properties? Eva answers these questions in her dissertation using a multidisciplinary approach. The results of agent-based simulations, abstract experiments, and surveys among members of a Dutch risk-sharing organization are integrated to derive multi-faceted evidence on success factors for collective action and uncover institutional opportunities for optimizing the success of mutuals.
Join Eva's PhD defense online using this link coming Friday at 12:15-13:30.
---
Meeting Government lab for our knowledge platform CollectieveKracht was a success!
Posted on: 26/4/2021
On Friday the 23th of April we organized a successful meeting of our Government Lab to discuss the topic of citizen collectives and their relationship with government. We discussed which struggles government officials experience in their work with citizen collectives and how they may be solved. The Government Lab is part of our upcoming knowledge platform CollectieveKracht [CollectivePower]; a Dutch platform for citizen collectives which will encourage communication between different parties (collectives, civil servants, scientists and other experts) so citizen collectives may grow to resilient and dynamic organizations. Over 20 experts from the work field took part in the meeting and discussed the topic. We would like to thank all participants for their valuable input! Visit our CollectieveKracht website (only Dutch):
https://www.collectievekracht.eu/
---
Deadline application PhD position on 'Historical analysis of the development of fishing collectivities as ICAs' extended to April 30th!
Posted on: 21/4/2021
The deadline to apply to our vacancy has been extended! You have until Friday, 30 April 2021, to apply to our vacancy of a PhD position on 'Historical analysis of the development of fishing collectivities as ICAs'. If you know of any suited candidates, please share this message. You can also share this vacancy on facebook, twitter or linkedin using the buttons below.
The topic of the PhD-position in a nutshell: In the present day across Europe, new bottom-up and self-governing institutions for the provisioning of energy, food, care and many other goods and services are increasingly being set up by citizens. Citizens hereby govern and use resources collectively according to the rules they decide upon as a group. The institutional design of these modern-day forms of citizen collectivities has many similarities with guilds, commons, cooperatives, and other institutions that have been developed in Europe's history. The PhD-student will be studying such historical forms of institutions for collective action, and in particular the functioning of fishing collectivities, from the various forms of guilds in the early modern period to cooperatives formed by fishermen today. The relevance of the study of collectivities in fisheries goes far beyond a contribution to explaining what makes ICAs resilient. It also connects to highly relevant societal debates about -amongst others- the current challenges of the fishing industry (both legal, as in the fishing quota, and in social-economic sense), sustainability, and globalisation. Supervision by Prof. Tine De Moor
If you want to know more, go to the ERIM-website. For more information on the UNICA-project, please go to this webpage. PhD-students will start in September 2021. Interested in the position?Apply now using the ERIM-website.
---
Are cooperatives more resilient in times of crisis? Affiliated researcher Frédéric Dufays publishes article
Posted on: 19/4/2021
For some time now, both practitioners and economists have been suggesting that the cooperative enterprise model is more resilient in times of crisis than non-cooperative models. This would be the case because capital-driven firms would respond more disruptively in times of crisis than non-capital-driven firms by securing capital at the expense of trading relationships, the price-quality of goods and services, employees or the continuity of operations. By sacrificing the latter for the sake of capital, a chain reaction is set in motion, affecting the financial situation of workers' families, the financial health of trading partners and the quality of products, which contributes to, rather than neutralises, a crisis domino effect. Cooperatives, on the other hand, because of their strong embeddedness in the local economy, and the focus on utility value, inherent in the cooperative model, rather than financial value, would be better able to absorb a crisis and neutralise, rather than encourage, an unwanted domino effect. To confront this against reality affiliated researcher Frédéric Dufays, together with Adrien Billiet, Stefanie Friedel and Matthias Staessens, investigated how cooperatives survived the covid-19 crisis and developed a theoretical framework that explains how cooperatives guard against crises. Read more about this article over here:
> Summary
> Article (currently in free access)
---
Please welcome our new research assistant Max de Vriend
Posted on: 19/4/2021
Max works as a research assistant in the Institutions for Collective Action research team in which he primarily focuses on the CollectieveKracht platform. Intrigued by his experience working for a social enterprise, he chose to deepen his knowledge on topics such as social corporate investing and cross-sector partnerships by enrolling in the Global Business & Sustainability program at the Rotterdam School of Management, where he obtained his master's degree in 2020. In his thesis, he adopted a multi-disciplinary approach crossing the traditional boundaries of a business school by conducting philosophical research on the moral limits of markets. His main interests are at the heart of sustainability and, in particular, social enterprises and cooperatives. In this respect, Max is highly excited to be part of the ICA team and to contribute to the knowledge on institutions for collective action as a force for good.
---
Meet our newest member of staff research officer Jan Hornix
Posted on: 13/4/2021
We would like to introduce our newest member of staff, Jan Hornix, who will start as a research officer in our team. Jan obtained his master's degree in History at Radboud University in 2020. During his studies he focused on social-economic and demographic history. His thesis explored the subject of cause-specific infant mortality. After graduation, Jan worked as a research assistant at the Historical Sample of the Netherlands. Jan will support the research team by collecting and coordinating historical data from institutions for collective action, helping with data analysis, and performing administrative, communicative and organisational tasks. Currently he is also working as a guest researcher at Radboud University on the project "Lifting the burden of disease"
---
Tine De Moor in podcast 'Systeem op de schop' by Social Enterprise NL
Posted on: 7/4/2021
[Dutch only due to scope]
Luister nu aflevering 7 van de podcast Systeem op de Schop van Social Enterprise NL waar onze eigen Tine de Moor de diepte ingaat met Stefan Panhuijsen en Willemijn Verloop. Tine focust zich volledig op commons, ook wel burgercollectieven, en ze ziet ze als middel om bij te dragen aan de sociale-enterprisebeweging. Ze zijn een gamechanger voor gedragsverandering. Hoe zit dat dan? Wat kunnen andere sociale ondernemingen hiervan leren? Hoe ziet Tine de toekomst van burgercollectieven? En welk effect gaat corona op sociale ondernemingen hebben? In de podcast hoor je alle antwoorden op deze vragen.
Benieuwd? Luister de aflevering via:
> Spotify
> iTunes
> Website van Social Enterprise NL
---
Recording of webinar on Commons and the power of food communities in the food transition
Posted on: 9/4/2021
[Dutch only due to scope]
Op 25 maart gaf Tine de Moor een lezing tijdens de webinar 'De kracht van voedselgemeenschappen in de voedseltransitie' van Stadlandbouw Nederland. De webinar is opgenomen en terug te vinden op youtube via de link hieronder. In de webinar neemt Tine je mee in het huidige groeiend aantal coöperaties op uiteenlopende vlakken, van Broodfondsen, energie-, zorg- en voedselcoöperaties; een nieuwe golf van commons als correctiemechanisme van de economische en maatschappelijke situatie. Ze vertelde wat commons – een geïnstitutionaliseerde vorm van collectieve actie – veerkrachtig maakt en welke elementen belangrijk zijn voor de levensduur, waaronder praktische tips voor een krachtiger collectief.
> Kijk de webinar terug via deze link.
---
Paper on 'Institutions for collective action as go-between for citizens and government during and after times of crisis'
Posted on: 4/2/2021
In this corona-paper Tine de Moor and Ton Duffhues explore the opportunities of institutions for collective action counter the pandemic in the short term as well as how they can shape the post-corona society Want to read more? Please go to: https://coronapapers.nl/nieuws-1/nieuws/burgercollectieven-als-go-between-tussen-burger-en-overheid-in-en-na-crisistijden [due to scope, only available in Dutch]
---
Great turnout of 65 people at the EURwebinar on social enterprises, January 13th 2021
Posted on: 14/1/2021
As a co-organisation of Flor Avelino, Philip Marcel Karré, Karen Maas, Vaishali Joshi and Tine De Moor, the EURwebinar on social enterprises was a great success with a turnout of 65 people from all over the world. We would like to thank everyone for their enthusiasm, questions and comments and are looking forward to what is next! For more information on the topic of the webinar, please click here.
---
Do you want to know what the ICA-team has been up to in 2020? Find our most recent newsletter here!
Posted on: 21/12/2020
2020 was a year in which everyone had to adapt to new circumstances and situations. As a research team we went through another profound change, with Rotterdam as our new "home-base". With new colleagues, a new project that started, and a very large one is to start early 2021. Although working on a distance from each other, it was an eventful and exciting year for our research team, which involved collaboration with many citizens active in citizen collectivities as well. We are looking forward to continuing our research for positive impact next year! Find our most recent newsletter here!
---
Young Scholars Network, the knowledge exchange network for PhD-students researching platform cooperatives, initiated by ICA PhD-candidate Damion Bunders
Posted on: 10/12/2020
The Young Scholars Network (YSN) stimulates knowledge exchange between PhD candidates who do research on platform cooperatives. Similar to the subject of research of Institutions for Collective Action, YSN is also highly diverse – including PhD candidates from all over the world in disciplines like sociology, philosophy, economics, law, political science, business administration and management. YSN organizes a series of online meetings that include 1) workshops in which PhD-students present their own work, 2) keynote presentations by senior scholars, and 3) round table sessions with practitioners. If you know PhD-candidates that should be included, want to present yourself, or have a suggestion for a speaker, please send an e-mail to: bunders@rsm.nl.
---
AgendA
15 June 2021
Presentation
Organizational Dynamics in the Digital Society
by YSN
31 August - 3 September 2021
Presentation
The Gig Economy
by RGS-IBG
6 September 2021
Summer school
Community Building
by EMBGG
1 October 2021
Lecture
Collective Urbanism
by Cosmopolis, VUBrussels
25-26 April 2017
Utrecht
Conference
SOSCO
International
Conference
'Sovereignty, Contestation
and "the Economy"'