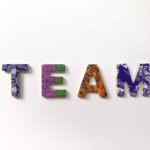 A good command of Dutch is vital for this function, hence in Dutch: Onderzoek en kennis van wetenschappers kunnen van groot belang zijn om maatschappelijke problemen aan te pakken. Maar dan is het wel belangrijk dat deze kennis toegankelijk is en dat de wereld weet wat wij te bieden hebben. Als communicatiemedewerker zorg je ervoor dat de activiteiten van onze onderzoeksgroep onder de aandacht van verschillende doelgroepen komen. 
Read further
De onderzoeksgroep zich vooral op het onderzoeken en ondersteunen van coöperatieve sociale ondernemingen. We bestuderen hoe burgercollectieven in het verleden en nu veerkrachtig kunnen zijn. Via kennisplatform CollectieveKracht maken we kennis en wetenschap meer toegankelijk voor de burgercollectieven en andere stakeholders en bevorderen we onderlinge kennisuitwisseling. We reiken hiermee burgercollectieven in heel Nederland instrumenten aan om zelf aan een veerkrachtige toekomst te bouwen. De vragen en inzichten van de collectieven vormen weer de basis voor nieuw wetenschappelijk onderzoek.
Als communicatiemedewerker zorg je ervoor dat de activiteiten van de onderzoeksgroep onder de aandacht van verschillende doelgroepen komen. Dit geldt voor onze wetenschappelijke activiteiten, maar nog meer voor CollectieveKracht, dat is gericht op een breed publiek. Samen met collega's zorg je ervoor dat burgercollectieven en andere stakeholders het platform weten te vinden, zich aansluiten en actief deelnemen. Om dit alles in goede banen te leiden werkt het onderzoeksteam met uitgewerkte communicatieplannen, die je in overleg met je collega's opstelt en vervolgens ten uitvoer brengt.
Jouw taken
Opstellen en uitvoeren van communicatieplannen, in overleg met collega's
Bijhouden van social media-accounts, met name LinkedIn en Twitter, en zorgen dat onze activiteiten goed verspreid worden
Opstellen van mailings en persberichten
Monitoren van de effecten van (online) communicatiecampagnes
Het bijhouden van de websites van de onderzoeksgroep en CollectieveKracht en het verhogen van de vindbaarheid van de site
Het onderhouden en eventueel uitbouwen van persrelaties
Creëren en schrijven van content, zowel voor offline als online toepassingen, in het Nederlands en het Engels – denk aan nieuwsbrieven, uitnodigingen, aankondigingen, wepagina's en nieuwe initiatieven
Modereren en activeren van activiteiten op het CollectieveKracht-platform, waaronder het forum en de vraag-en-antwoord-sectie.
Contact leggen met (mogelijke) leden van het platform
Jouw kwalificaties
Afgeronde universitaire of hbo-opleiding op het gebied van communicatie, marketing of een aanverwante discipline.
Sterk in het schrijven van publieksgerichte teksten.
Ervaring met het planmatig inzetten van social media.
In staat om wetenschappelijke inzichten te vertalen voor een breed publiek.
Uitstekende beheersing van de Nederlandse taal (CEFR niveau C2) is onmisbaar voor deze functie, daarnaast communiceer je ook uitstekend in het Engels (CEFR niveau C1).
Jouw competenties
Je neemt veel initiatief.
Je ziet kansen en kan ze uitwerken en strategisch meedenken over de communicatieplannen.
Je hebt goede planningsvaardigheden.
Je kan zelfstandig te werken, maar voelt je ook prettig in een team.
Je bent bereid om nieuwe dingen te leren en om kennis door te geven aan anderen.
Je hebt excellente kennis van het Nederlands.
Je hebt zeer goede kennis van het Engels.
Jouw kennis van en ervaring met burgercollectieven is een voordeel.
Wij bieden
De arbeidsvoorwaarden zijn in overeenstemming met de collectieve arbeidsovereenkomst van Nederlandse Universiteiten (CAO NU).
Het salaris is afhankelijk van jouw opleiding en ervaring en loopt van een minimum van € 2.471 (schaal 7 CAO NU) tot een maximum van € 3.764 bruto per maand (schaal 8 CAO NU), gebaseerd op een voltijdscontract van 38 uur per week. Erasmus Universiteit heeft aantrekkelijke arbeidsvoorwaarden, waaronder 8 procent vakantiegeld, een eindejaarsuitkering van 8,3 procent en een aanzienlijke hoeveelheid vakantiedagen.
EUR biedt alle medewerkers een jaarlijks persoonlijk ontwikkelingsbudget, dat kan worden gebruikt om je vaardigheden en competenties te ontwikkelen. Er zijn ook uitgebreide interne mogelijkheden voor training, ontwikkeling en coaching.
De Erasmus Universiteit Rotterdam wil een rechtvaardige en inclusieve gemeenschap zijn. Wij koesteren een open cultuur waarin iedereen wordt ondersteund om zijn volledige potentieel te bereiken. Wij zien inclusiviteit van talent als de basis van onze successen en de diversiteit van perspectieven en individuen als een zeer waardevol resultaat hiervan. EUR biedt alle medewerkers en sollicitanten gelijke kansen, ongeacht genderidentiteit of -expressie, seksuele geaardheid, religie, etniciteit, leeftijd, neurodiversiteit, arbeidsbeperking, staatsburgerschap of enig ander aspect dat hen uniek maakt. Wij hopen je te ontmoeten in onze gemeenschap.
Sollicitaties
Neem voor meer informatie contact op met Marianne Groep-Foncke via collective-action@rsm.nl.
Ben je enthousiast geworden en wil je solliciteren? Dat kan via de Apply-button op deze pagina: https://www.rsm.nl/about-rsm/work-with-us/communicatiemedewerker/