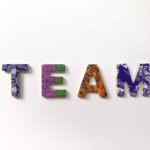 Are you interested in studying historical forms of institutions for collective action and their modern-day counterparts, such as citizen collectivities, cooperatives, and commons? Join our Institutions for Collective Action research team and work on the UNICA project, which aims to build a unified theory for the development and resilience of such institutions for Europe over the past millennium.
Read further
As a PhD student, you'll focus on the micro-level and study the functioning of a specific institution for collective action, with a preference for those focused on natural resource management such as in agriculture, fishing, and energy. The project will analyze the scaling strategies of various ICAs over time, create a taxonomy of archetypes of ICAs for the past millennium, and study the relationship between size and heterogeneity of members and resources and their impact on the institutional design of ICAs.
Not only will this research contribute to our understanding of what makes ICAs resilient, but it will also address current societal challenges such as sustainability and globalization. The project will be executed within the Institutions for Collective Action Team at the Business-Society-Management department of RSM.
Find out more about this PhD position here and apply before 15 May!